Kia Telluride Exhaust Systems
2020-2021 Kia Telluride Exhaust Systems
The Borla Exhaust R&D Team has been in the lab working on a system for KIA's brand new SUV. Our Axle-Back system is specifically tailored for the Telluride's 3.8L V6 engine. It was designed with sound, performance, and no-drone in mind. The BORLA® S-Type sound level is going to deliver a more aggressive sound than stock and the appropriate amount of volume and tone for a vehicle like the KIA Telluride. Bolt on a BORLA® and give your Telluride the sound it deserves.
Axle-Back Exhaust System
T-304 Stainless Steel Construction
S-Type Sound Level
Polished Tips
No-Drone
Each BORLA® Exhaust System is built from premium T-304 series stainless steel to give you the absolute best in performance and durability. We strive to provide you with the best quality products and stand behind our systems with a Million-Mile Warranty.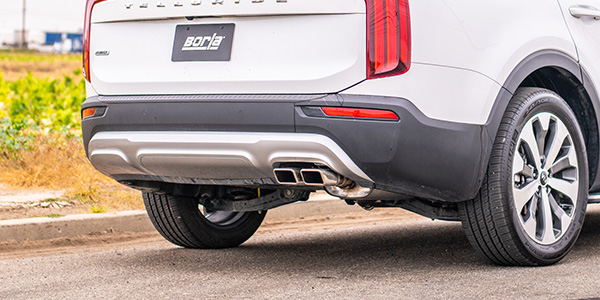 2020 2021 kia telluride exhaust systems (1)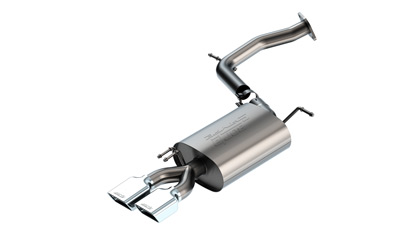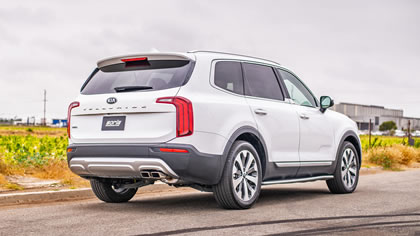 Engines: 3.8L
Body: 4 Door SUV
Drive: 4wd
Pipe Diameter: 2.5" Tip Size: 4" X 2.5" Exit: Truck Single Right Rear Exit
This system has been SUPERSEDED by system 11979
When inventory on system 11965 is depleted, order system 11965
Select