Polyphonic Exhaust Technology
The Power of Music
When the right notes are played together on a pipe organ, an ethereal effect is created with dramatically more acoustical depth and texture than a single note. The mathematical formula that determines the dimensions of pipes forming these harmonically-pleasing chords originated with Pythagoras, and has been adapted by Borla for exhaust applications. The exciting result is the Borla Polyphonic Exhaust Harmonizer, which is now featured in select Borla exhaust systems.
These patent-pending units contain pipes of different diameters and lengths to create multiple exhaust notes that harmonize to deliver a clean, rich, full-bodied sound to the Borla mufflers. The mufflers then enhance this tone to the character and volume appropriate for our Touring, S-Type and ATAK® systems. The straight-through design of Polyphonic Harmonizers ensures zero performance loss.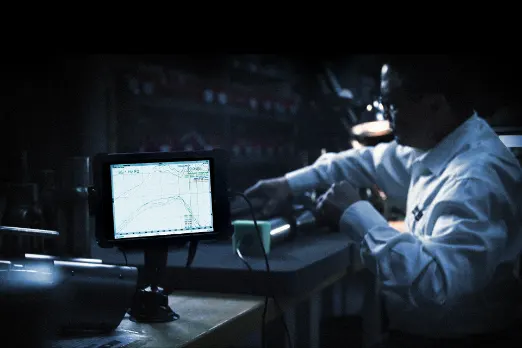 Borla's acoustic specialists use the science of Polyphonics to highlight the best notes and harmonics of specific engines.
Twin Polyphonic Harmonizers power the intoxicating sound of Borla's exhaust for the new Ford GT. The technology is currently featured on select Borla systems for popular vehicles.