Borla Active Performance Sound™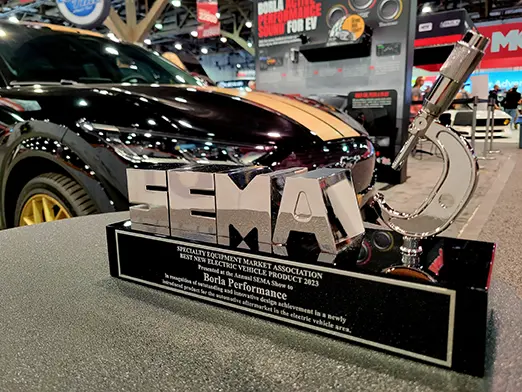 Proud winner of the SEMA award for Best New Electric Vehicle Product for 2023.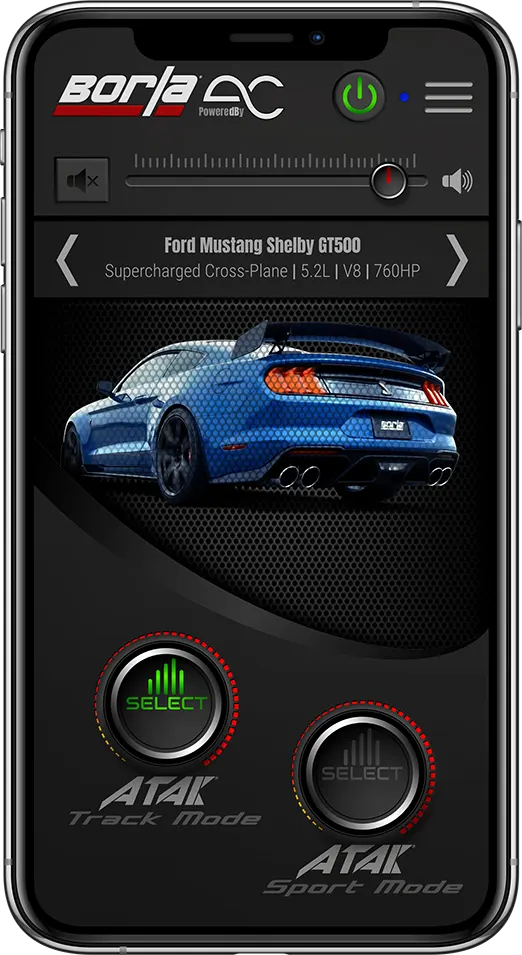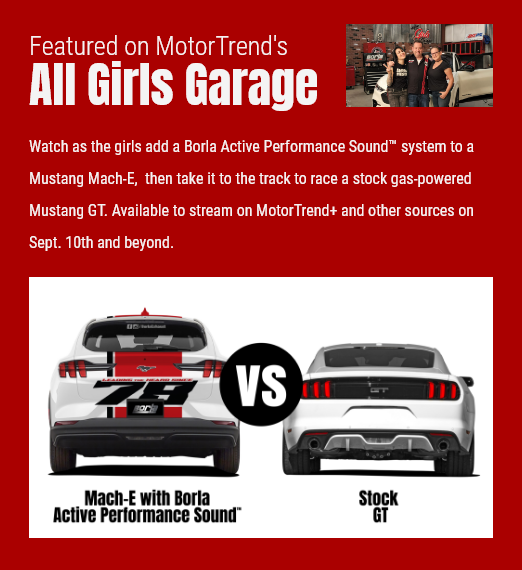 The Real Power of Sound
The sound of a powertrain adds a cherished layer of sensory awareness to driving enthusiasts, informing them of engine load, throttle input and more. By combining a proprietary algorithm with state-of-the-art audio processing and amplification technology, Borla's Active Performance Sound System mirrors speed, power, RPM, torque and load with zero latency. The system intensifies the sensation and excitement of EV driving, adding that "auditory connection" drivers covet.
Choose Your Simulation
Sound for Borla's EV system comes from professional recordings of actual Borla-equipped internal-combustion (ICE) vehicles. Multiple microphones capture all characteristics of ICE audio — including idle, ramps to redline, cruising, throttle lifts, "burbles & pops" and more. Using real-time data from the EV's internal computer, the Borla system generates a hyper-realistic ICE soundtrack that perfectly matches the EV motor status and other vehicle dynamics.
Via the system's mobile app, drivers can select from multiple ICE vehicle simulations and Borla sound technologies, including ATAK®, S-Type and Touring, all with full control over volume and other characteristics.
Coming Soon
After a year of development and testing, we anticipate product to begin shipping by the Fall of 2023 for Mustang Mach-E, with applications for Ford Lightning and many other EV models to follow. Select the "Notify Me When Available" option below to be among the first to know. This page will be updated with product news and announcements as our EV lineup continues and expands.