2017-2023 Can-Am Maverick X3 Exhaust Systems
VIEW PRODUCTS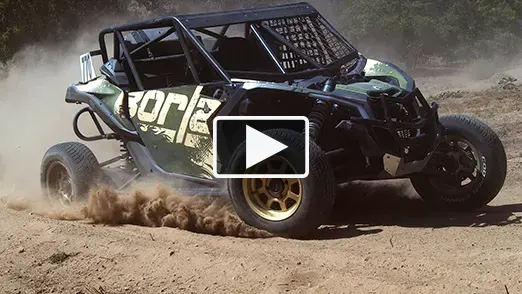 The Borla R&D team has been working hard on developing an exhaust system for the Can-Am Maverick X3 and we're excited to show you what we've come up with. The Borla Cat-Back exhaust system will be available in two sound levels: S-Type and ATAK. Both the S-Type and ATAK feature a straight-through muffler design and are tuned specifically for the 900cc Inline-3 Turbo engine for the best performance and sound. In addition to two sound levels, we will offer an option between a brushed or black finish. These Cat-Backs reuse the factory spark arrestor and is compatible with the factory tip or Borla's optional tip (480438/480438CB) available in a brushed or black finish. Our exhaust systems are 7.8lbs lighter than stock (33% weight reduction) and are constructed using T-304 stainless steel for increased durability. Give your Maverick X3 the roaring soundtrack it deserves, bolt-on a Borla.
System Features
Cat-Back Exhaust System
S-Type or ATAK Sound Level
No-Drone
Available in Brushed or Black Finish
Reuses Stock Spark Arrestor
Compatible With Stock Tip or Borla's Optional Tip
Bolt-On Installation
T-304 Stainless Steel Construction
Million Mile Warranty
Each BORLA® Exhaust System is built from premium T304-series stainless steel to give you the absolute best in performance and durability. We strive to provide you with the best quality products and stand behind our systems with a Million-Mile Warranty. Feel free to contact us with any questions...

Phone: 1-877-462-6752 or Email: [email protected].