2022-2023 Honda Civic Sport Exhaust Systems
Coming Soon!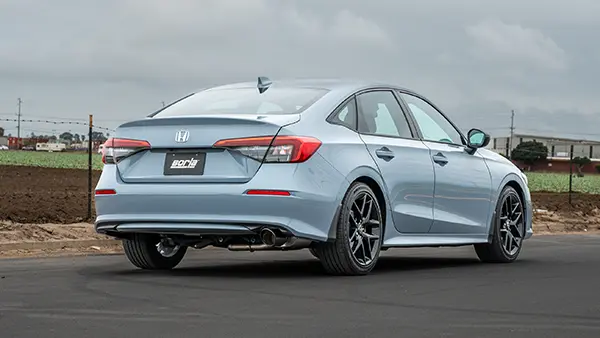 The Borla® R&D team is excited to show you what they've developed for the 11th-generation Honda Civic Sedan. Our Cat-Back system has been engineered and tuned specifically for the 2.0L engine found in the Civic Sport. Borla's S-Type sound level delivers a sportier exhaust note that provides a more enjoyable driving experience without any drone inside the cabin.
Give your Honda Civic the sound it deserves, bolt on a Borla®.
System Features:
Cat-Back Exhaust System
S-Type Sound Level
No Drone
2.25" Pipe Diameter
4.5" Tip in Chrome or Black Chrome
T-304 Stainless Steel
Million-Mile Warranty
Each BORLA® Exhaust System is built from premium T-304 series stainless steel to give you the absolute best in performance and durability.
We strive to provide you with the best quality products and stand behind our systems with a Million-Mile Warranty. Feel free to contact us with any questions... Phone: 1-877-462-6752 or Email: [email protected].