catalog/category/view/id/4819 - 2022 Ford F-150
Now Available!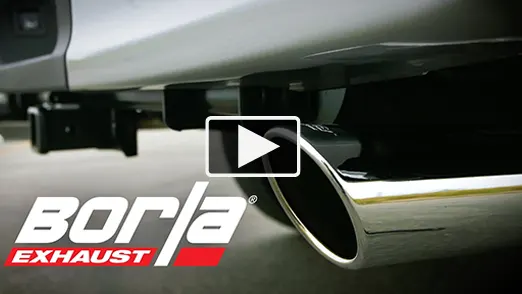 The BORLA® R&D team is excited to show you what they've developed for the 14th generation Ford F-150. We offer engine-specific Cat-Back systems for the 3.3L V6, 2.7L EcoBoost, 3.5L EcoBoost, and 5.0L V8. Each exhaust system is tailored for a specific engine in the F-150.
They are available in a split rear and dual side-exit along with the option between chrome and black chrome tips. In addition, they are offered in our three sound levels: Touring, S-Type, and ATAK. Whether you choose our mildest or most aggressive sound level, we guarantee a comfortable, drone-free driving experience.
In typical BORLA® fashion, the systems are constructed using T-304 stainless steel for increased durability and backed by our Million Mile Warranty. Choose how you want to be heard, bolt on a BORLA®.
System Features:
Cat-Back Exhaust System
Engine-Specific Exhaust (3.3L, 2.7L, 3.5L, and 5.0L)
Touring, S-Type, or ATAK Sound Level
Split Rear or Dual Side Exit
4" Tip Diameter
Chrome or Black Chrome Tips
No-Drone
Million Mile Warranty
T-304 Stainless Steel