Honda Civic Type R Exhaust Systems
2017-2021 Honda Civic Type R (FK8) Exhaust Systems
The BORLA® R&D Team has been working hard to bring you the best exhaust system for the 2017-202​1 Honda Civic Type R.
T-304 Stainless Steel Construction
ATAK Sound Level w/ adjustable sound tuning plates
Each BORLA® Exhaust System is built from premium T304-series stainless steel to give you the absolute best in performance and durability. We strive to provide you with the best quality products and stand behind our systems with a Million-Mile Warranty. Feel free to contact us with any questions...

Phone: 1-877-462-6752 or Email: [email protected].
Civic - Type R (3)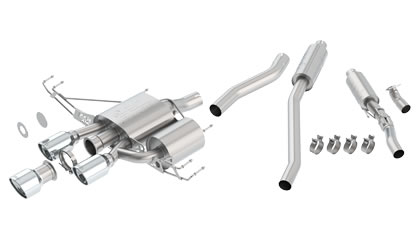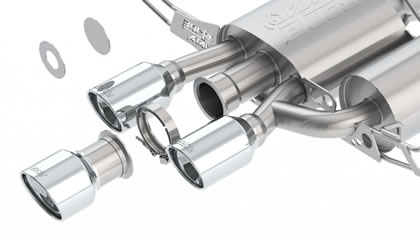 Engines: 2.0L
Body: 4 Door Hatchback
Drive: RWD
Pipe Diameter: 2.75", 2" Tip Size: 4", 4.5" Exit: Triple Center Rear Exit
System features Polyphonic Harmonizer technology
By changing the block off plates behind the center tip you can adjust the SPL (Sound Pressure Level)
Select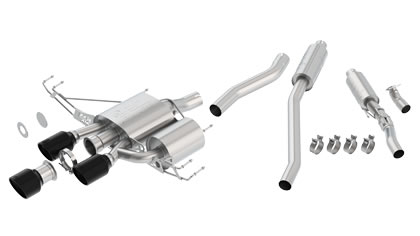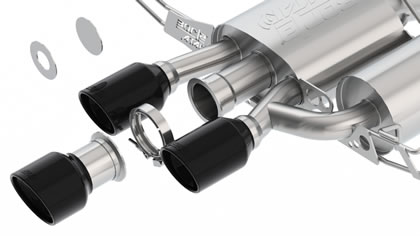 Engines: 2.0L
Body: 4 Door Hatchback
Drive: FWD
Pipe Diameter: 2.75", 2" Tip Size: 4", 4.5" Exit: Triple Center Rear Exit
System features Polyphonic Harmonizer technology
By changing the block off plates behind the center tip you can adjust the SPL (Sound Pressure Level)
Select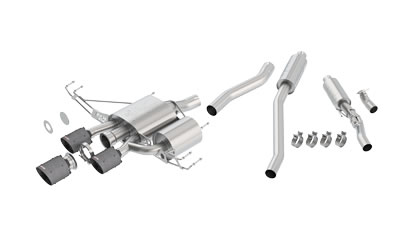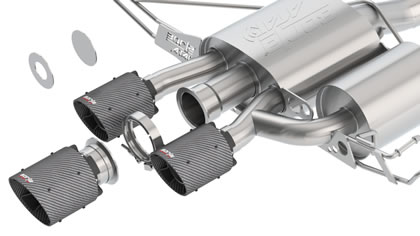 Engines: 2.0L
Body: 4 Door Hatchback
Drive: FWD
Pipe Diameter: 2.75", 2" Tip Size: 4", 4.5" Exit: Triple Center Rear Exit
System features Polyphonic Harmonizer technology
By changing the block off plates behind the center tip you can adjust the SPL (Sound Pressure Level)
Select