Borla for Chevrolet Silverado
Overhaul your sound and driving excitement.
A truck is the ultimate power tool. And for the same reason you wouldn't want your chainsaw to sound like a jigsaw, your truck needs to sound like what it's capable of. A bolt-on Borla exhaust amplifies and tunes your truck's sound to give you more growl, more depth, and more excitement.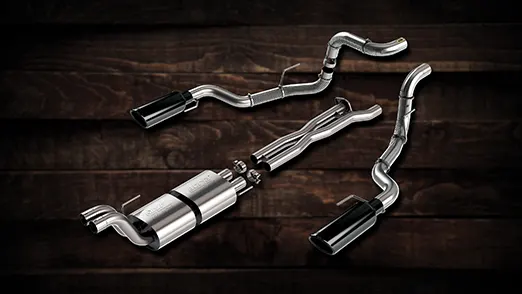 Choose from up to three sound levels.
Borla acoustic engineers create exhaust systems on a vehicle-by-vehicle basis that best enhance the character and performance of each. Our exclusive Anti-Drone technology ensures a pleasant in-cabin experience with zero drone in any gear, at any speed or rpm. And since every driver has their own preference for the volume and tone of exhaust sound, many of our applications are available in up to three sound technologies — ATAK®, S-Type and Touring.
Go from single to dual tips. Change where they exit. Choose black, carbon fiber or polished.
The tips on Borla exhaust systems are wider than stock, an appropriate match to the bigger sound. And many systems give you multiple options for tip finish, exit location and more.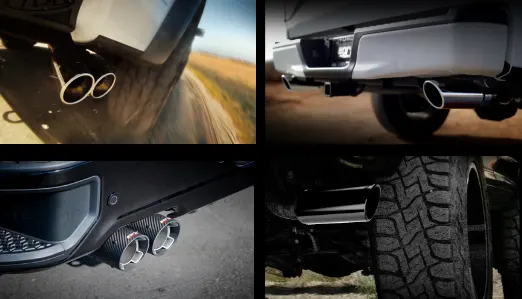 Made in the USA Strong™
Located in Johnson City, Tennessee, next to the storied Blue Ridge Mountains, is the 100-acre Borla manufacturing complex. There your exhaust is cut from raw stainless steel, shaped, assembled and welded by metal fabricators who are among the most talented in the world. The Borla family is a quintessential example of American ingenuity and quality. We are Made in the USA Strong™.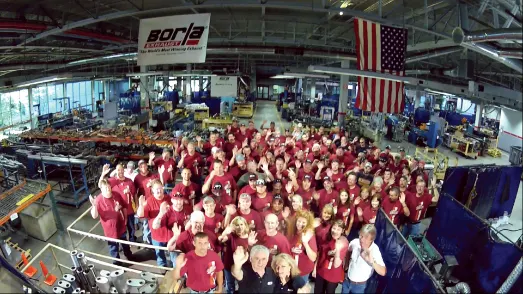 Race to Ranch™ durability & performance, with Million Mile Warranty.
Since many of the exhausts on OE vehicles are made by Borla, our systems — unlike most exhaust brands — are subjected to ultra-rigorous testing regimens by GM, Ford, Toyota and others. The durability of our welds, the placement and design of our mounting hangers, the precision fit of the slip joints, all are the result of relentless OE shaker simulations, heat trials, leak tests and more. Lessons learned from these tests — and our off-road racing experience — are applied to all Borla systems. That's why we can offer a Million Mile Warranty for all street-legal systems.